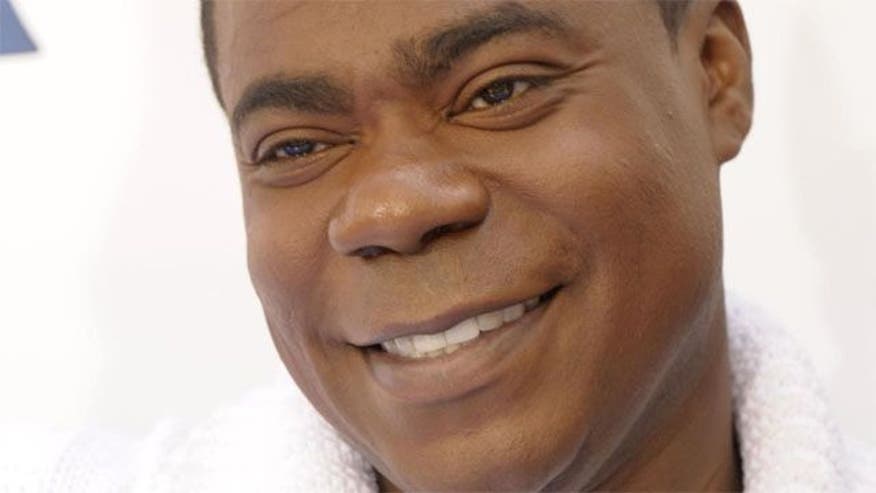 The Walmart truck driver charged in the accident that left one man dead and critically injured comedian Tracy Morgan and others was likely dozing moments before the horrific chain-reaction collision on the New Jersey Turnpike, police told ABC News.
One of Morgan's writers and mentors, James McNair, 63, of Peekskill , N.Y., was declared dead at the scene of the accident on the turnpike.
Morgan, 45, was traveling in a luxury van early Saturday morning when it was struck by a Walmart truck on the highway in Cranbury, N.J. He and a group of friends were returning to New York after a performance at the Dover Downs Hotel and Casino in Delaware.
Walmart driver Kevin Roper, 35, of Georgia, has been charged with one count of death by auto and four counts of assault by auto according to the Middlesex County prosecutor's office.
Officials said Roper's bail was set at $50,000. According to New Jersey State Police spokesman Sgt. Gregory Williams, the trucker was in the center lane when he swerved to the left at the last moment to avoid traffic. He hit the rear of Morgan's car, causing it to spin and overturn. Other vehicles, including another tractor-trailer, got hit as a result, which led to the pileup.
In a statement, Walmart CEO Bill Simon expressed remorse over the accident.
"This is a tragedy and we are profoundly sorry that one of our trucks was involved," Simon said. "The facts are continuing to unfold. If it's determined that our truck caused the accident, Walmart will take full responsibility."
Morgan is listed in critical condition at Robert Wood Johnson University Hospital in New Brunswick, N.J., following the accident.
"He's got a brace on his neck, but he's smiling," a friend of the comedian who saw him Saturday told the New York Post. However, Morgan's ex-wife Sabina told the New York Daily News that the comedian was "not in good shape."
"I'm traumatized. I'm so upset. I can't believe it. It's like I'm in a nightmare," Sabina Morgan said. "'We're just still vigilant with prayer."
Morgan was traveling in a limo bus with six other passengers in Cranbury around 1 a.m. after performing a standup routine when the vehicle overturned, Williams told FoxNews.com.
Morgan performed comedy standup Friday night at Dover Downs Hotel & Casino in Delaware. His scheduled appearance at the Fillmore Charlotte in North Carolina on Saturday night was canceled.
The National Transportation Safety Board said it was working with state police to look at any issues in the crash related to commercial trucking and limousine safety.
The New York City native gained fame when he became a cast member of "Saturday Night Live" in 1996, and was on the sketch-comedy program for seven years before leaving to star in "The Tracy Morgan Show" in 2003. In 2006, Morgan found a long-running role on NBC's hit show "30 Rock," which was created by "SNL" co-star Tina Fey.
He received an Emmy nomination for best supporting actor for "30 Rock" in 2009.
Morgan grew up fatherless, one of five siblings, in a low-income neighborhood in Brooklyn, where he helped raise and support the family.
He once called his gift for being funny "a defense mechanism" for his miserable circumstances. As a teen, he started doing comedy on the streets to supplement the family's welfare income.
In recent years, he has struggled with alcoholism and been arrested on drunken driving charges. He had a successful kidney transplant in late 2010.
Morgan's films include "Jay and Silent Bob Strike Back," "The Longest Yard," "First Sunday," "Rio," and "Why Stop Now."
The Associated Press contributed to this report.