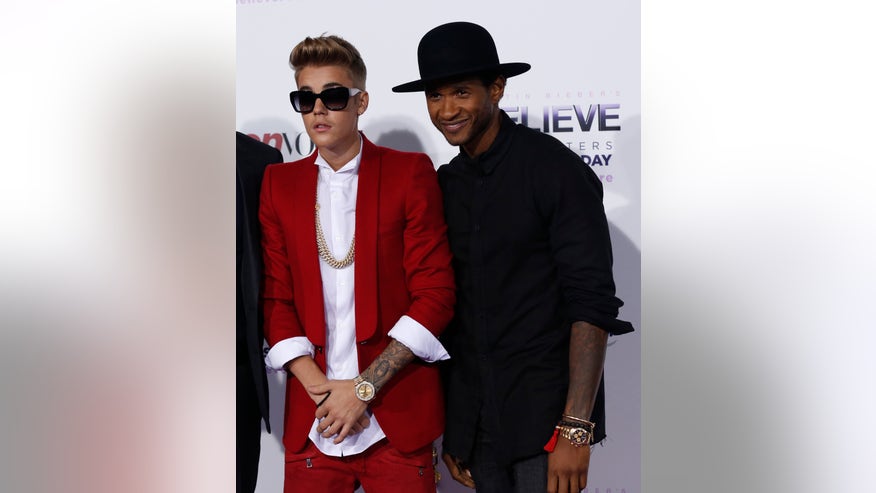 Usher is still a Belieber. The 35-year-old R&B singer, who signed the pop star to his record label at the age of 13, came to his defense in light of a recently unearthed video of Beiber making racist comments reports The New York Daily News.
On Saturday Usher shared a photo on Instagram of the two singers and attached a lengthy caption to it.
"At my core, I am a person that supports growth and understands without judgment, that growth often comes as a result of pain and continues effort. As I have watched Justin Bieber navigate difficult waters as a young man, I can tell you that he hasn't always chosen the path of his greatest potential, but he is unequivocally not a racist," he wrote.
"What he was 5 years ago was a naive child who did not understand the negative power and degradation that comes from playing with racial slurs," he continued.
"What he is now is a young man faced with an opportunity to become his best self, an example to the millions of kids that follow him to not make the same mistakes."
Last weekend a video surfaced via the British tabloid The Sun of him using the N-word in a racist joke. A few days later another clip was leaked of Bieber singing his song "One Less Lonely Girl" (penned by Usher) but using the words "One Less Lonely N-word." He also made a joke about joining the Ku Klux Klan and killing black people.
Bieber issued an apology for "offending or hurting anyone" with his "childish and inexcusable behavior."